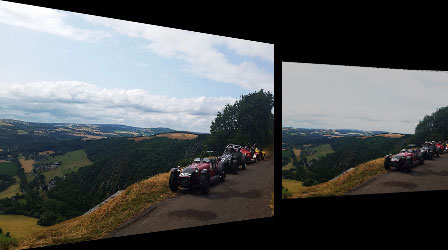 Understanding UHDTV Displays with PQ/HLG HDR, and WCG.
UHDTV, combining High Resolutions (nominally 4K) with HDR (High Dynamic Range) via PQ (Perceptual Quantizer) or HLG (Hybrid Log-Gamma) EOFT (Gamma) and WCG (Wide Colour Gamut) imagery is gaining momentum as the next enhancement to our viewing experience. However, the whole UHDTV concept using HDR & WCG is as yet very poorly defined, and even the basics can be very difficult to get to grips with.
UHDTV
Guesswork Calibration
UHDTV (Ultra High Definition TV) has had something of a difficult birth, with different display manufacturers effectively defining their own 'Ultra HD' specifications.
In response, the UHD Alliance has released what is calls a definitive (for now) Ultra HD specification called 'Ultra HD Premium', while Eurofins have launched their '4K HDR Ultra HD Logo' scheme.
However, the individual aspects of the UHDTV specification can, and often are, used in isolation. For example, there is nothing to stop a standard gamut display (Rec709), with standard HD or even SD resolution, working with an HDR EOTF with high brightness range.
The problem with HDR is a general lack of understanding as to what the technical aspects of HDR and WCG really are, and what they actually mean to the end viewed image. This tech page will highlight a number of such issues, and attempt to explain their associated potential benefits and problems.
To read the full article, click here.