Signature Cinema Taken to the Next Level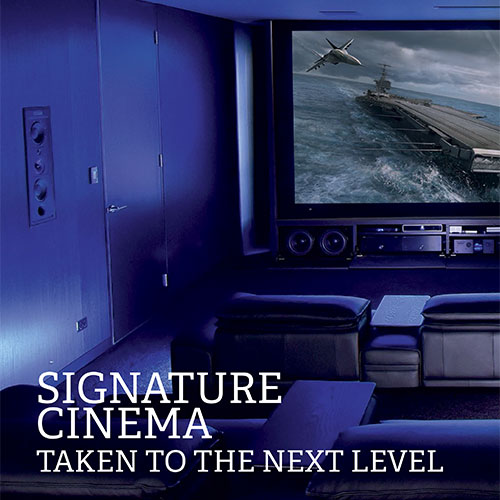 This client was fortunate to experience our previous cinema project by invitation (which was featured in the previous edition of Headlines magazine). He was so impressed with it that he was inspired to create the same space for his own house. However, rather than simply replicating the design, it was imperative to visit the site to further tailor the design for the specific client. Our senior Sales Consultant Alberto Vangi from the Len Wallis Audio team was eager to enliven the client's inspiration and make it happen by working closely with them to understand the accurate requirements from the site.
We were also delighted to have Innovative Building Services working with us again. We knew from our last cooperation on a cinema that the build quality and attention to detail we could achieve together would deliver the quality
we both strive for.
Inner space
One outstanding feature from this project was the large cinema size, which gave us additional capacity to deliver an enhanced audio visual experience across many aspects of the design. The room was nine metres long, six wide and an average 2.9 metres high. With the higher ceiling, we were able to fit in three tiered seating rows, and by working with the builder, the LWA team was able to design a raised back section which helped with the sound by keeping the distance and listening angles consistent.
To read the full article, click here