Please do adjust your set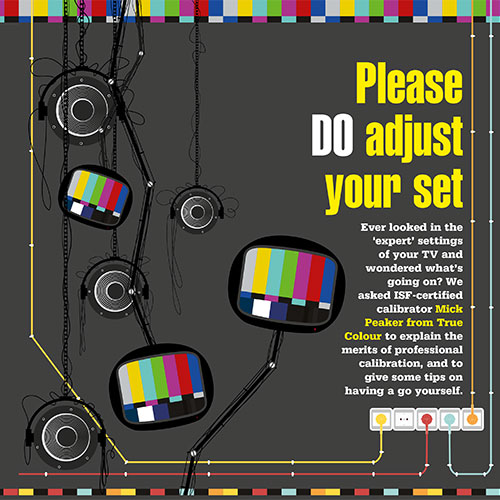 Ever looked in the 'expert' settings of your TV and wondered what's going on? We asked ISF-certified calibrator Mick Peaker from True Colour to explain the merits of professional calibration, and to give some tips on having a go yourself.
Bought yourself a new TV recently? Managed to negotiate the in-store friendly bright smiles and even friendlier and brighter advertisement banners? Most likely you picked the TV you liked the look of best, that best suited your bank balance and — being a Sound+Image reader — which got a good review. Hopefully it looks good now you've got it home. (Most likely anything would after that old box you've been watching.)
Can you make it look even better? Of course you can. But can you make it truly accurate? Probably not.
To read the full article, Click here.