Signature Cinema Design - At Home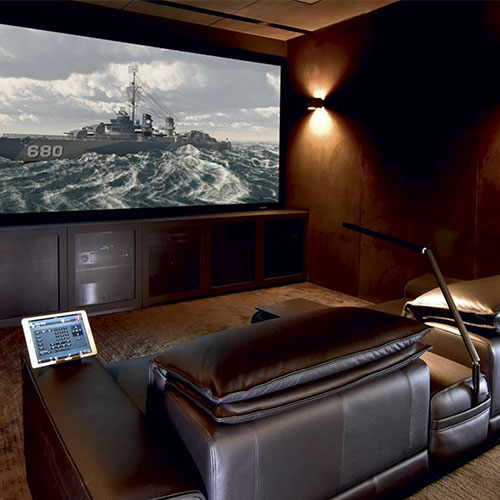 When Len Wallis Audio was asked to work on a new-build cinema with two of Sydney's most respected architects and builders (Bruce Stafford Architects and Joe Fuda of Innovative Building), we knew the team effort would deliver the finest of cinema results. And it did.
Alberto Vangi (senior custom sales) initially sat down with the clients to determine and put together the cinema, and once this was done project manager Onur Guresen and documentation Auto CAD draftsman Shaun Peffer worked closely through the preparation stages all the way from start to finish – guiding senior installer Mark Young, programmer Tim McGurk and even Mick Peaker from Avical for the video image ISF Calibration.
Signature design
We applied a signature design cinema for the space being 6019mm L x 3920mm W x 2495mm H. The acoustic treatment of this room was custom designed to work with the audio components. The acoustic engineer paid close attention to ensuring that the room was balanced in terms of both reverberation time and frequency response i.e. across the full audio spectrum. As well, within the constraints of the physical limits, early reflections and diffusion were designed to be optimum. The designed components were then manufactured as modules with the specified finish. They form a complete surface with concealed fixing, penetrations and mounting points for services and removable sections for service access.
To read the full article, click here.